Do You Have A Moving Project We Can Help With?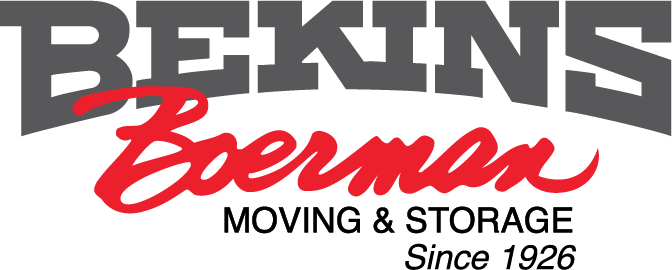 Both the men that loaded and unloaded the moving van were courteous and hard working. I appreciate their friendly, positive attitudes.
Teams were great! Very skilled and experienced, patient, efficient, good humored.
I have recommended Boerman to my friend who was very satisfied and my cousins who are moving later this month.
I would like to say a special thank you to Trevor Turvey. He was exceptionally helpful and great to work with.
The crew was wonderful. At the end of the day they were family!
Awesome service. Terrific. Could not be improved in any way
Joe was great very efficient and courteous Movers were excellent kind courteous and helpful
The staff was very kind and considerate
Very courteous and helpful employees
Great and efficient movers,good customer service
The crew was very efficient and very friendly. Also thought it was nice the owner bought the crew lunch to help them through the day. Very nice touch.
The crew inspired confidence. They said they would take care of me, and they did. Whatever I needed, they were accommodating.
Everyone was professional, friendly, careful and helpful. The movers arrived on time and worked very hard to get the job done quickly.
Fast, efficient and trustworthy
Love this company would use and have recommended them again!
Moving day is very stressful, especially when helping aging parents, and the men who moved them were very confident and kind, very efficient. Thank you.
Crew did a great job, worked well together, and actually seemed to be having a good time! What a magical formula. Congratulations on an excellent job!
Overall this was an excellent experience. Both drivers, Brandon (origin) and Ian (destination) were great. They both had super teams, and managed them really well. I really appreciate the professionalism and good spirits of the drivers and their teams.
Thank you so much for whole team for their efforts
Crew was efficient, friendly and very accommodating to our needs. Pleasure to work with. Highly recommend.
Friendly moving crew, hard workers
Boerman Moving & Storage are #1 in my book!!
All the men were very good and very nice and very much want us to be pleased.
Made the decision to use Bekins based on local family ownership. We negotiated fairly with a family member from the company and worked together to facilitate a pickup date. The moving teams on both ends were fabulous. The driver/leader was the same on both ends (Mark) and he was excellent!
Everyone we worked with, from the agent who provided the estimate for our move to the driver and his crew, was very courteous and professional, but also friendly which alleviated our anxiety about our interstate move.
"Having Jan stop by was a nice bonus! It says you really care about how the job is going. Moving was very stressful and having someone stop by felt somewhat calming"
Fill out the form below for a free quote.